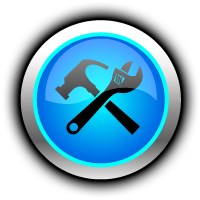 Just need help with the computer? Do you need help setting up a computer, printer or other technology related product? Need a website developed? Do you need to know what Local Wickenburg internet or email providers are available to you? Do you need software?
Do you have a backup plan in place?  The worst call we have to make is to tell a customer that their data is lost due to a defective hard drive.  Your letters can be re-written but you pictures can never be taken again.  Data recovery can be very expensive so let's work together to provide a backup solution that fits your needs.  If your hard drive is damaged we will attempt data recovery or assist with finding another recovery solution. If we can't help with your technology needs, we will assist with finding a resource for you.
If we can't help, we will assist with finding a resource for you. We provide services to the Wickenburg Area and surrounding communities but not limited to only these areas.
We will also travel to Areas surrounding Prescott or Phoenix. Trip charges may apply.
Please Call Kevin today: 928-684-3810